FHS Choir Seeks New Improvements
This year at Farmington High, the choirs have been stepping up in search of improvement from last year. One big change that they've seen this year is the growth in student members. According to Mrs. Rhodes, the choir director, the increased student body has created a bigger and better sound as well as more members to create an even greater team. 
While last year the senior class was limited to those who chose to come to Farmington (regardless of boundaries), this year the senior class is full. Not only does this provide a stronger sound, but the larger number of seniors has created a stronger student choir presidency than before.
"We have ten students that are serving on our student presidency, for our choir presidency, and they have been awesome. They are working like crazy setting up opportunities for us, planning parties for us, they've just been great," Choir director, Mrs. Rhodes, said.
The students on the presidency have enjoyed their time as leaders of the group and have acknowledged the differences between this year and last year.
"This years choir is different from last years choir because last year I had a lot of seniors to look up to, and now I have to kind of step up and be a leader. It's been a different experience but it's also been really fun," Senior representative of the concert choir, Emma Olson, said. 
The students serving in the choir presidency have prepared the group for several different activities and events. A favorite of many of the students was the choir's Christmas concert, and a lot of students look forward to the upcoming choir tour in February. They have appreciated the new opportunities that this year has brought them, and they look forward to next year's choir and hope to see the same dedication in the oncoming group of sophomores.
"If you want to try out for choir, do it. That's my advice," Senior member, Brennon Call, said.
The 2020-2021 choir looks forward to new auditions and the new experiences and improvements that the years will continue to bring. 
About the Writer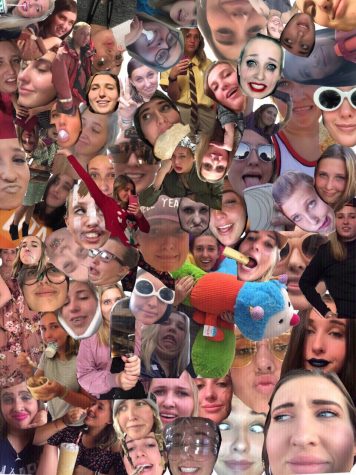 Raegan Edelman, Comedy Column Editor