Tom Brady Signs on as Football Sportscaster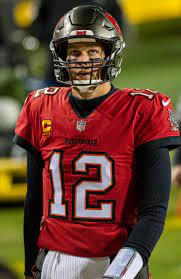 Tom Brady joins Fox Sports as a sportscaster for football. This man just can't seem to leave football. But I guess it's hard when you have played for so long. He has set in stone a 10-year contract with Fox Sports, but this is not uncommon for Fox Sports. To understand the 10-year, $375 million Tom Brady deal with Fox Sports, you have to appreciate how the network has looked at itself since its inception and what it would take to entice the greatest quarterback of all time into the broadcast booth.
Fox Sports has always considered itself bigger and badder than anyone else since its inception in 1993, when Rupert Murdoch swiped the NFL from CBS and then paid John Madden $8 million, more than any NFL player at the time, to be Fox's lead analyst.
"This man will not leave football behind, I still love the guy, but he should take a break," senior, Paxton Frasure, said.
"Tom will bring an insider's look to football analysis, it will be good to see," junior, Aaron Miller, says.
Now well-established, three decades later, it prides itself on having Hall of Famers throughout its Fox NFL Sunday lineup. So its thoughts were big and bold when it considered how to replace Troy Aikman, especially after ESPN had just out-Foxed Fox.
Brady is set to take the to the booth when he has finished his NFL career, and when he does come to the booth, it will be fun to watch his banters with Charles Berkley.