Track Team Begins First Season
Hang on for a minute...we're trying to find some more stories you might like.
This is the first season of track with many more years to go. Track is a very versatile sport, it ranges from throwing discus to long jump and sprints. There are many other events to do as well. Anyone can join track, it's a good way to get in shape and just have fun.  Track is a good way to exercise and keep you focused in school. As track season begins, there is many events coming up. This years track team is very big so they need as many people as we can to come support them, cheer them on, and see a fun and intense meet; help them run fast, keep up their stamina up, and throw farther.
People often wonder why others like track so much and why they run if it has no purpose. Two students on the Farmington High track team agreed to a quick interview. These are their responses.
"Probably the people but i also really love going to the meets, even though they are long they're super fun to just hang out with people," junior, Amberly Webb, said.
Amberly is a hard working member of the track team. The events she participates in are hurdles and high jump. Both of them are very fun events to watch, and she is amazing at them.
"Probably the social aspect of it, i do like running a lot and also just running with your friends and getting to know them more," junior, Alex Robb, said.
Some people think that most students on the track team have been running for their whole lives, but that is in fact not true. Most Students who do track just started this year! Track is an easy sport to get into.
"This is actually my first year doing track," Alex said.
Alex might be new at this track thing but he has been catching on really fast. Alex participates in pole vaulting and the 200m. Alex likes to make new friends and have a good time. He is very excited for track season and the upcoming meets.
As you can tell track is a very fun sport to participate in even if you've been doing it since junior high or just started. It's a great way to make lots of new friends and exercise. A lot of people say they aren't good at running but the good thing about track is that there are events that you don't have to run at all such as javelin and shot put. If you want to join track next year make sure you listen for the announcements and sign up and be part of the phoenix pride.
About the Writer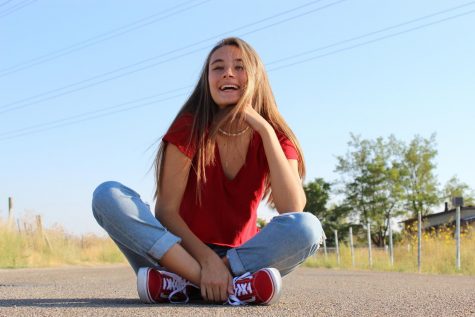 Claire Overton, Sports Editor
hey guys! I'm your sports editor and social media this year! I'm so excited for this year! I love hanging out with my friends and meeting new people. my...