Student Spotlight: Farmington Football Captains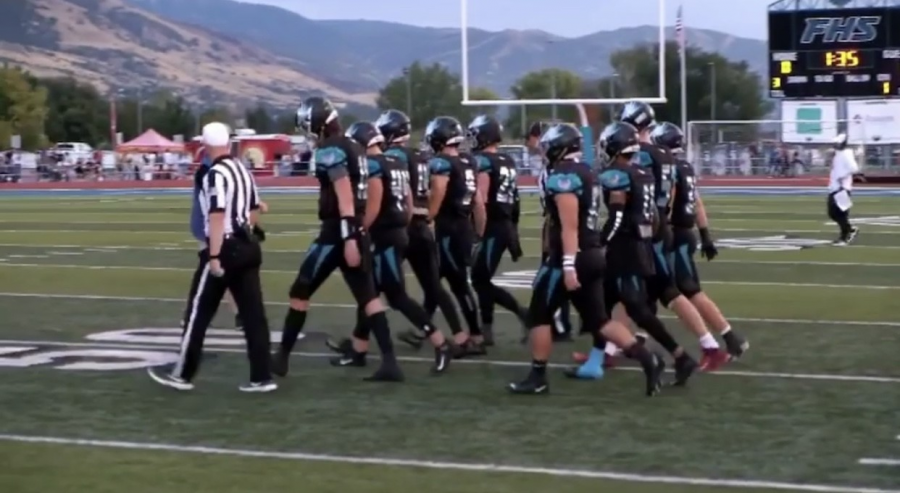 L Salmon, Reporter
October 31, 2019
This year our football team has gone 8-1. The improvement from last year is unreal! The captain's of the football team answered a couple of questions and talked about how happy they are with how the season has been going and how much improvement that has been made from last year. 
"I think I was chosen as a captain because I can impact people and can be a good example for younger players," wide receiver, Hayden Wilcox, said.
 He is very happy with how the season has gone so far. 
"I'm very impressed with our team, and I'm very proud of what we have accomplished so far, I know we could be this good and I'm confident we will make it to the finals," Wilcox said. 
"I was chosen to be a captain because I am a good teammate. I support and challenge my teammates to be the best players they can be," linebacker, Mason Masters, said. 
He is a very positive player and loves just playing with the boys. 
"We are happy that after a rough first year, we have been able to put together a winning team and we would love to continue on as far as we can go," Masters said.
"I am a captain because the coaches knew I wanted to lead and motivate my teammates," slot receiver, Andrew Quiten, said. Football is apart of his life.
 "I will miss most about this year is the team chemistry and most of all just playing the game," Quiten said. 
"I am a captain because I am a vocal leader and outgoing to my teammates." Says running back Hayden Toone. 
This year is very different from last year. 
"I feel that everyone believes in what we are trying to accomplish this year; from the community to the team itself and I feel like that has made the biggest difference overall," Toone said.  
The Farmington Football team has their first playoff game this Friday at 4:00 against Bonneville at home, so be sure to come! It will be a ski out so be sure to dress warm and be ready to cheer on the team to victory!