Students Volunteer For The Holidays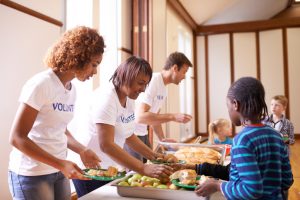 Holidays are right around the corner, and it is officially the season of giving. A lot of families struggle this time of year and need some extra help. There are a lot of great opportunities for high school students to volunteer around Farmington and help the less fortunate.
The Bountiful Food Bank is always taking volunteers to help stock shelves and pick up donations from stores and schools that are hosting food drives. The best time to volunteer is after Tuesday, Wednesday and Thursday from 6-8 PM. That's when most people come in to get help, and they are the most short staffed.
"I like going to the food bank because I stock the shelves for a couple of hours, and it really helps out the regular volunteers,"  Senior, Brielle Sessions, said.
Going to homeless shelters to hand out clothes, blankets and serve meals is also a great way to help out families in need around the holidays, and year round. The Rescue Mission of Salt Lake is a really busy and populated shelter that especially get overcrowded during the colder months surrounding the holidays. 
"I regularly go to the homeless shelter in Salt Lake to help out any way I can. It's really rewarding to help out people who are struggling so badly right now," Junior, Nick Enderson, said.
Another incentive to volunteer is that if you have any U's, going for a few hours can clear one up. Not only would you be helping out people who really need and appreciate it, you would be helping yourself out, too.
The holidays are a really stressful time for a lot of families. Money for food, clothes and other necessities can be hard to come by sometimes. Do what you can to help them stress less this holiday season
About the Writer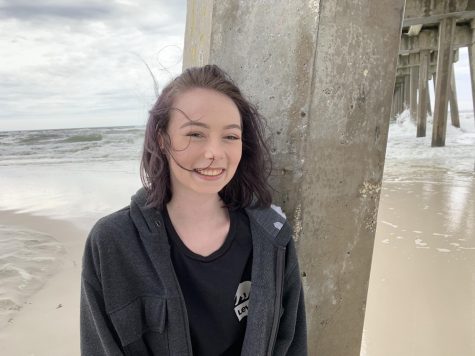 Sammy Hatch, Reporter
hi i'm sammy. i'm a senior this year and i love to travel.