Teacher's Give Advice for Senioritis
As third term fast approaches, many seniors have fallen into the lull often referred to as "senioritis," a time period that the dictionary defines as "a supposed affliction of students in their final year of high school or college, characterized by a decline in motivation or performance." As students face this they typically see grade drops, lowered attendance, and an inability to focus in class. Students have sought advice, and  Farmington teachers have offered some insight on how to overcome senioritis and finish the year strong.
One way to stay motivated as the semester comes to a close is to remember that high school, even as it nears its end, is a great way to prepare for the future.
"Hang in there. High school prepares you and your work ethic for college. It gets tough, but remember that colleges are still gonna look at your classes from senior year, it does still count, so look at the big picture!" Farmington counselor, Mrs. Jolley, said.
Alongside looking at the end goal, one good way to deal with senioritis is to find a good outlet for stress. Whether that be a new hobby, more time spent exercising, or just prioritizing a good night's sleep, a slight change in routine can be highly beneficial.
"Use art for stress relief! You can even use it to keep the day exciting. It's a good break from the other school stuff!" Art teacher, Mrs. Hartman, said.
Another good method is to avoid procrastination by keeping goals and remembering what's most important to you.
"Be sure to prioritize. If there is something that needs to get done, make sure it gets done. It is easier to get it done now than the week of graduation," English teacher, Mrs. Weaver, said.
Even if the school year gets long and boring for senior students, looking back they will most likely be surprised at how fast it really flew by. There are a lot of fun things that are High School experiences, as well as a lot of lasts.
"Remember that it is almost over, and enjoy the last few months of your senior year," Hartman, said.
About the Writer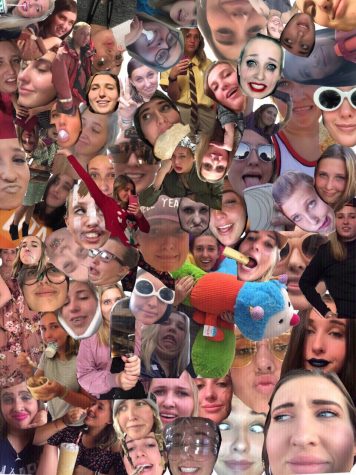 Raegan Edelman, Comedy Column Editor