An Overview of the Creative Writing Club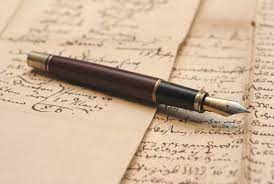 If you dream of being a writer, or even just find pleasure in writing, come join the Creative Writing Club. This club is a perfect opportunity to have time set aside for writing, alongside people who enjoy writing just as much as you! It is a great chance to meet new people and make new friends who have the same interests as you.
 Mrs. Malm is the Creative Writing Club advisor, and an English teacher here at Farmington High. Mrs. Malm can be a mentor and encourager for your writing, and will help you achieve all of your writing goals.
"Creative writing club is an opportunity for students to be together to work on a project, or develop their creative writing skills, such as freewriting, coming up with stories and characters, and have fun," advisor, Mrs. Malm said.
"It is a fun environment to be with people who enjoy writing just as much as me, and it helps me grow myself as a writer," sophomore, Jaylee Gerrard said.
If this club is something that might interest you, all you have to do is just show up, no fees or waivers. The Creative Writing Club meets every Wednesday in 2810 from 2:30-3:30 pm, and there is always food!
Many people in the club have finished or almost finished writing a book, and are working on getting it published.
"If you are wanting to become a published author you should definitely join the creative writing club, and take the creative writing 3 class, which is a year long advanced writing course that focuses on writing a novel," Malm said.
If this club seems like something you might enjoy, definitely talk to Mrs. Malm, or any other members of the clubs, and just show up!