FIFA World Cup Qualifiers
The world cup qualifiers occur in different continents of the world to ensure that only the best, most skilled teams make it to the actual World Cup tournament. The FIFA World Cup is a tournament similar to the Olympics, but only for soccer, and is hosted once every four years in a different country each year. The previous world cup was hosted in Russia with the victors of the tournament being France. The man of the match ended up being Antoine Griezmann who plays Forward for both France and FC Barcelona.
"Brazil's always been my favorite team to watch because of their playing style," senior, Isaac Teeples, said.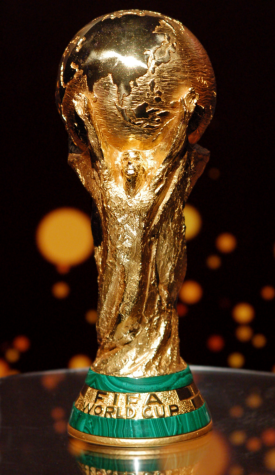 In the past, Brazil has won the FIFA World Cup more often than any other country with five championship titles. This year Brazil is once again looking to be a big-time contender for the title as they plow through the South America qualifiers, with Argentina and Ecuador barely keeping up. They've played a total of 13 matches, winning 11 of their 13 with the other two resulting in draws. France is also doing well in their European qualifiers matches with five of eight wins and three draws. Other contenders in past world cups include Germany, Belgium, Spain, and Argentina.
"My favorite part of World Cup is watching it with friends and having snacks," senior, Cam Murphy, said.
The FIFA World Cup is an excellent opportunity to get together with friends and loved ones to watch your country and root for your team. So, as the qualifying matches go on this year, sit back, relax and enjoy the matches with those closest to you.