No Shave November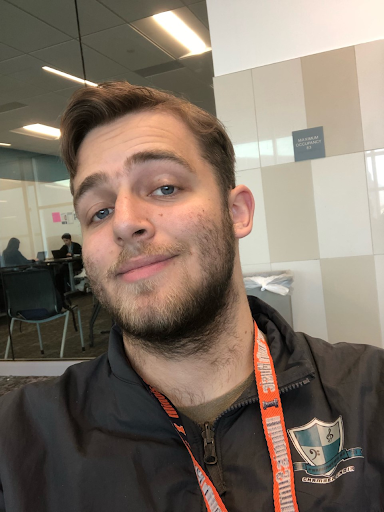 Lille Udy, Arts and Entertainment Reporter
December 3, 2021
No Shave November is a popular trend where men grow out their facial hair for the entire month of November. Some students have been participating, and we interviewed them about their thoughts and how they were able to survive not shaving the entire month of November.
Romney Madson is known as being the king of No Shave November and has participated for many years. He was interviewed and asked about his thoughts and gave some advice to anyone looking to join this trend next year.
"I see No Shave November as an opportunity to express yourself through alternative means…. The biggest tip I recommend is around 5-7 days you're going to start feeling the itch. Resist," senior, Romney Madson, said.
No Shave November isn't just a Farmington High trend. All around the United States, men are coming together to not shave this month.
Some boys, however, are a little hesitant about participation because they fear getting made fun of because they can't grow as much hair as others.
"My tips for No Shave November are if you have peach fuzz, don't even care about it. Just grow it out. Nobody cares," senior, Julian Cannon, said.
However, No Shave November isn't about growing out facial hair just for fun.
There is a deeper meaning behind this trend. It is actually a campaign to raise awareness around the loss of hair that patients experience during their chemotherapy. People are growing out their hair and then donating the money they would normally spend on products (razors, haircuts, shaving cream, etc…) to cancer patients and research.
No Shave November isn't just for cancer awareness, but also Men's Health in general. It is a way to support men all around. It also brings awareness to Poor Mental Health, Depression, and Physical inactivity.
Some students may be participating in this trend and not realizing they are impacting so many others around.
"I think that everybody should participate in No Shave November. Let's be inclusive," senior, Jake Needham, said.
Boys, Next time November rolls around, try this out. Gather some friends and participate in this popular trend