Jazz in the Playoffs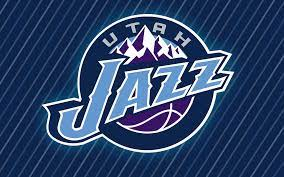 Over the last couple of years, the Utah Jazz has been a pretty good team, including being the number one seed last year. Being good over the last couple of years has meant high expectations, but every year they can't seem to make it past the second round, an example being up three-one to the Denver Nuggets in the first round of playoffs in the bubble. Denver came back and ended up winning another three in a row to be the Utah Jazz. Not only was that one of the first times a team has come back from a three-one lead, it made the Jazz look like a less capable team come playoff time.
"I want the Jazz to win but I wouldn't be surprised if they choked," sophomore, Drew Romney, said.
The next year, Jazz managed to beat the Grizzlies in the first round and move on to play The Los Angeles Clippers in the second round. The Jazz were up two-zero, and, of course, they ended up blowing it and losing four straight games to the Clippers without Kawhi Leonard, arguably their best player. 
"I don't think Jazz are capable of winning this year," junior, Dallan Gifford, said.
Everyone is slowly losing faith in Jazz, especially with their struggle to hold on to leads this season and guarding the perimeter three. Currently, there have been three games of the first round of the playoffs for the Utah Jazz this season. They are down two-one to the Dallas Mavericks without their star player Luka Doncic. He is supposed to come back next game, and if the Jazz can't even beat them without him, will it be possible to win with him playing? We sure hope so.
As the playoffs continue, we hope that the Jazz can pull through together and try and make it to a championship.