Milwaukee Bucks 2018-19 Season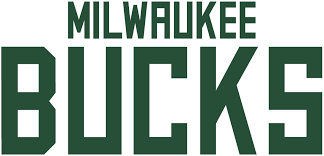 The Milwaukee Bucks have been a good team over the past couple of years. They have been a championship contender every year. Over the last five years, they have been a top three team in the east. During the 2018-19 season, the Milwaukee Bucks had a dominant sixty-win season led by Giannis Antekompo Antetokounmpo, a dominant six foot eleven center who can run down the floor and always finish with spectacular dunks. That year, Giannis Antetokounmpo averaged a whopping 27 points and had a 57 percent field goal average. Right behind Giannis was Khris Middleten, who averaged 19 points a game. Not including the rest of their roster, which included Eric Bledsoe, Brook Lopez, and George Hill, who are all great players.
"Giannis is literally so good," junior, Dallan Gifford, said.
The first round of the playoffs from this season, the Milwaukee Bucks were going to play the Detroit Pistons in the first round. It was an easy matchup for them and they ended up sweeping them four wins to none. Onto the second round, they were matched with the Boston Celtics who had a young Jasum Tatum and also had Kyrie Irving, who had dribbling and finishing like no other before. They ended up losing the first game, but came back and won four straight to beat the Celtics and move on to the Conference Finals.
They are matched up with Toronto Raptors and Kawhi Leonard. The Bucks won the first two games of the series, but right after that it flipped. The Raptors went to win four games in a row and would move on to the Finals.
"They were really good, best record in the league. They didn't win the championship, but lost to the eventual champion", sophomore, Drew Romney, said.
That was the end of the number one seed Bucks. They had an amazing season, but still couldn't win a championship that year.