Elvis: Movie Review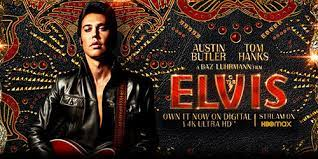 The Elvis movie is a compelling and entertaining biopic that explores the life of Elvis, an iconic figure in music history.
The Elvis movie, directed by Baz Luhrmann and starring Austin Butler as the legendary musician, The film tells the story of Elvis Presley's rise to fame, from his humble beginnings in Tupelo, Mississippi, to his emergence as a global superstar and the King of Rock and Roll.
One of the most notable aspects of the film is Austin Butler's portrayal of Elvis. Butler delivers a nuanced and convincing performance, capturing Elvis's unique charisma and musical talent. He brings depth and complexity to the role, portraying Elvis as a multifaceted character with a mix of vulnerability, ambition, and charm. Butler's on-screen presence is captivating, and he effectively portrays Elvis's transformation from a shy, unknown singer to a confident and charismatic performer.
"Elvis is one of the best movies I have ever seen. Austin Butler, in my opinion, did the best movie performance of all time. He copied Elvis' moves and posture almost the exact same. This production was a great way for me to learn about not only his outside life but his personal as well. The way they dramatized and portrayed Tom Parker was also one of my favorite parts. The music was so fun and the story so inspiring. I definitely recommend this movie to anyone!" Junior, Madilyn Murray, Said. 
The supporting cast is also impressive, with standout performances from Tom Hanks as Elvis's manager, Colonel Tom Parker, and Olivia Dejonge as Priscilla Presley. Hanks, in particular, delivers a powerful performance, portraying Parker as a complex and manipulative figure who plays a significant role in Elvis's life and career.
The film's production design is another standout aspect of the movie. The costumes, set design, and music all work together to create a vivid and immersive depiction of the 1950s and 1960s music scene. The film's soundtrack includes classic hits from Elvis Presley, as well as other popular songs from the era, and the music is expertly integrated into the film's narrative.
"I really liked the Elvis movie, more than I thought I would. I watched it on an airplane and it kept me entertained. It was a great portrayal of his life. The actor that played Elvis was spot on. It was fun to hear his music, but sad to see how much he was suffering and no one helped him. It make me second guess how great the life of a celebrity really is because other people own you. #don't do drugs!" Junior, Lydia York, said.
Overall, the Elvis movie starring Austin Butler is a well-crafted and engaging biopic that provides a fascinating look at one of the most iconic figures in music history. With its strong performances, captivating production design, and powerful themes, the film is sure to entertain and inspire audiences of all ages.