Wisdom From Seniors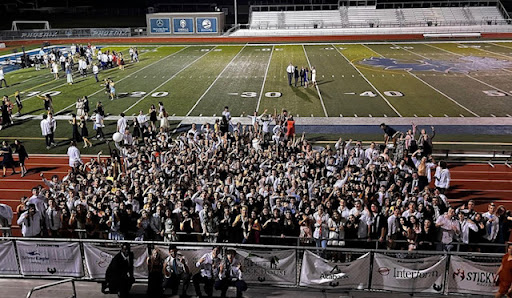 Graduation is right around the corner, and seniors are nearing the end! After three years at Farmington High School, they have a lot to reflect on and perhaps some wisdom to pass along.
Success at high school can come in many ways, and many seniors suggest getting involved as much as possible. "You'll have more fun if you get to know people by joining clubs and going to school events," Sierra Yerman, senior, said.
"If you are able to join a sport, club, or go to an activity, do it! The more you get involved the more friends you will meet and have." Avrie Prows, SBO, said.
One unique feature of Farmington High School  is MAPS class, where students have time to study, meet with teachers, and have free time. Learning how to utilize MAPS has been a challenge for many students. 
"Go to MAPS class and get things done there, especially PFA's." Kohen Reed, Senior, said.
"Try to have a good balance with your MAPS time! Work hard and have fun! But don't forget you are there to work!" Aaron Miller, senior, said.
Friends always make school more fun. "Talk to a lot of people and make tons of friends." Emma Albrechtsen, senior, said.
Meeting new people can be tough. "Just be nice, friendly, and open minded to everyone you meet." Adelyn Garner, senior said.
High school is the perfect place to learn from mistakes, accomplish goals, and become who you want to be! "Focus on yourself and your goals. When you are happy with yourself and feel good about yourself, that will help you to better understand and help others and make good friends." Kate Quayle, senior, said.
"Don't worry and be happy. High school is a time to prove to yourself how much you can take on and show yourself who you want to be." Shane Grover, senior said.
It's clear that high school is a learning experience, and these seniors have learned a lot! If they take what they've learned into the real world, they are sure to succeed!
Good luck seniors!