My Favorite Movies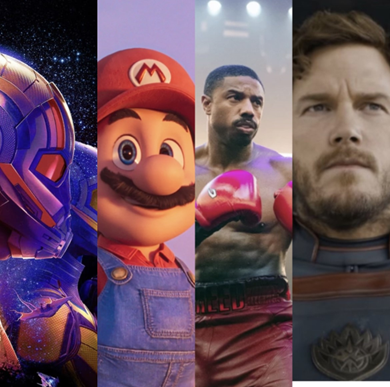 The Final Review 
Over this past school year, I've been critiquing recent movies coming out in theaters. But in this article, I want to take a trip down memory lane and rate my favorite films at Nix News.   
Ant-Man and The Wasp: Quantumania – 4.5/10 
This movie is the lowest on my list by far. Was it a terrible movie? No, not necessarily, but at the same time, it wasn't good at all. Nothing stuck out to me or made me feel like my time was worth watching in this two-hour film. However, Jonathan Majors puts on a stellar performance playing the antagonist Kang the Conqueror, and that's really the only thing the movie had going for itself.   
The Super Mario Bros. Movie – 7/10 
I enjoyed watching this movie. I've seen it three times when it was released in theaters with friends and never came out wishing for my money or time back. It was a light-hearted film that was fun for the whole family and fans of the Super Mario Bros. Franchise. The animation was phenomenal, and the actors voicing the characters delivered an outstanding performance. 
Creed III – 8.5/10 
This is the second movie in this list where Jonathan Majors is featured, and I believe in this film, he showcases a better performance than that in Ant-Man and The Wasp: Quantumania. This newest installment of the Creed franchise excels in all aspects you would hope for going into it. Michael B. Jordan, you could tell, put his heart and soul into his directorial debut and his performance as the main protagonist of Adonis Creed. I thoroughly loved this movie and the direction it decided to take before other previous Creed films. 
Guardians of the Galaxy Vol. 3 – 8.5/10 
I had shallow expectations walking into the theater to watch this film as I wasn't delighted with the movies the MCU was producing for audiences then. However, after looking at other reviews and listening to my friend's opinions, I decided to give it a shot to see this film, and I was blown away by how much I enjoyed it. It showed different elements and themes not seen before in previous Marvel movies, which I was pleased about. I wouldn't say it was my favorite Guardians film out of the three of them, but it was better than the 2017 sequel.