Parking at Farmington High
Hang on for a minute...we're trying to find some more stories you might like.
The student parking lot is located on the west side of the school. It is the only parking lot that students are supposed to park in, although we are allowed to park on the road around the school. Several students were interviewed regarding their opinion on the parking lot.
"It's definitely a lot more organized than Davis. Davis is sprawled all around the school and here it is just a big box," Farmington High School junior, Ethan Bus, said.
Davis High School is one of the schools that had students leave to come to Farmington. When we look at the student parking available at DHS, we see that it is spread all around the school. Here at Farmington, it is way easier to find a spot because all of the parking is condensed into one area.
"It is less chaotic [than Viewmont]. I feel like it is a lot more organized because all of the student parking is in one spot instead of multiple spots" said another student, JP Mortensen.
There is still the possibility that having the parking all condensed into one area can potentially be unsafe though.
"Last year I went to Davis but at Farmington there are a lot more crashes and reckless driving in the parking lot. A lot of people just speed through it and don't pay attention," Junior, Hailey Liddell, said.
One benefit that would come from having the parking spread out around the school is that there would be less interactions between drivers. This would make it less of a stressful experience for everyone involved. Of course, one way to beat the crowd is to come early.
All of the students that were interviewed said something along the lines of, "Getting to school early makes the parking lot easier to navigate because there are less people".
Although this does mean a couple less snooze buttons, this is a potential solution for the problem at hand. By coming early, you are making parking easier for everyone. A steady stream of cars is easier to handle than one big rush.
About the Writer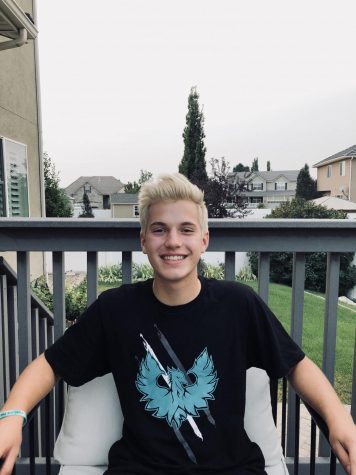 Jake Larson, Reporter
My name is Jake Larson. I am a Sophomore at Farmington this year. I love to play soccer and I love stock images. I am excited to cover all sorts of stories...