Spider-Man Leaves The MCU
Hang on for a minute...we're trying to find some more stories you might like.
August 20th, the day some marvel fans will never forget. Everyone was shocked when Sony Pictures announced Spider-man will be leaving the MCU (Marvel Cinematic Universe.)  
Back in 2015; Marvel Studios and Sony Pictures got together in agreement that the iconic superhero would join the MCU and Kevin Feige (a well-known disney movie producer,) would have to produce the Spider-man films for Sony Pictures. Both Sony and Disney came to an agreement and Spider-man was officially part of the MCU. In total Spider-man starred in multiple marvel films, including two of his own movies. He was a hit. The most recent Spider-man movie (Spider-man far from home) just reached a profit of $1.1 billion dollars. That is a ton of money!  
Disney saw this as an opportunity to make even more money than what they already had. Disney wanted to split Spider-man's profit 50-50 with Sony. In the past the Spider-man movies were not funded by Disney but by Sony Pictures. Sony did not like this "deal" and said no. Disney fired back by removing Kevin Feige as producer of any more Spider-man films. Sony did not like this so they made the decision to take Spiderman out of the mcu. 
"We hope this might change in the future but understand that the many new responsibilities that Disney has given him – including all their newly added Marvel properties – do not allow time for him to work on IP they do not own. Kevin is terrific and we are grateful for his help and guidance and appreciate the path he has helped put us on, which we will continue," Sony said.
Lots of Spider-man and marvel fans had a lot to say about the whole situation and how Tom Holland would be impacted by this pivotal decision.
"If Tom Holland is not Spider-man anymore, I am going to be very upset because he was what makes Spider-man movies so good. And without him there can be no Spider-man, Tom Holland is the definition of Spider-man," Ashley Yoachum, a student from Farmington High, said. 
 Not only was Spider-man leaving the MCU, some people thought that Tom Holland would not be a part of the series anymore and that Sony would recast the superhero as someone new.  Recently Tom Holland confirmed that he will stay cast for the role. However all the fans need to know that the Spider-Man universe will go through some changes and may never be the same.
Sources 
"'Spider-Man' Is Leaving The Marvel Cinematic Universe." BuzzFeed News, https://www.buzzfeednews.com/article/adambvary/spider-man-leaving-mcu-tom-holland-marvel-studios?bfsource=relatedmanual.
About the Writer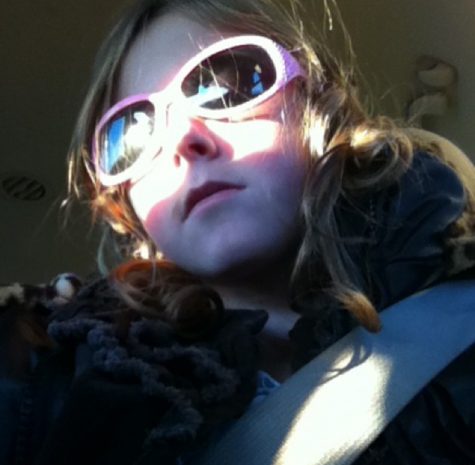 Kate Scott, Social Media Editor