Farmington High Helps Students Conquer School-Induced Anxiety
High school is a stressful time for a majority of students. Whether it's AP classes, a busy work schedule, homework, or simply a hectic social life, most teens have plenty of stressors circulating through their lives. At Farmington High, a common goal is to help alleviate some of the school-induced student anxiety.
The personalized style of learning that the program 'Summit' offers has helped students balance their time and avoid worry. 
"I really appreciate Summit. It's kind of infamous, so I was worried about how working with it would go at first, but as the first term goes by I feel a lot less stressed than I did last year. I think that's partially because Summit is easier to fit into my day to day schedule, especially with [MAPS class]," an anonymous sophomore student said after elaborating on some of her more stressful experiences from freshman year. 
Many of the teachers within the school are figuring out new ways to help students as well. 
"For my classes I chunk things. If we're working on a checkpoint we will only do the first part of the checkpoint, working together as a class to progress. Moving together makes things less troublesome for a lot of my students," CE English teacher, Mrs. Drake, said.
Alongside focusing on teamwork and class progression, many teachers try to be open and willing to help busy students express their worries and work around possible conflicts. 
"I try to be really approachable and if a student has a problem or a conflict I am definitely willing to work through it with them and work around their schedule, if necessary, to make success possible," CTE teacher, Mrs. Painter, said.
Business teacher, Mr. Exon, has a similar approach to helping students. 
"When a student is willing to ask for help, I am always willing to help," Exon said. 
While the rising rates of student anxiety is definitely not something to take lightly, the environment at Farmington High School is built off of ensuring that everyone feels safe and capable. Teachers are willing to work with students in order to provide relief from the hecticness that leads to stress, and counselors have their offices open to talk over possible solutions for school-induced anxiety.
About the Writer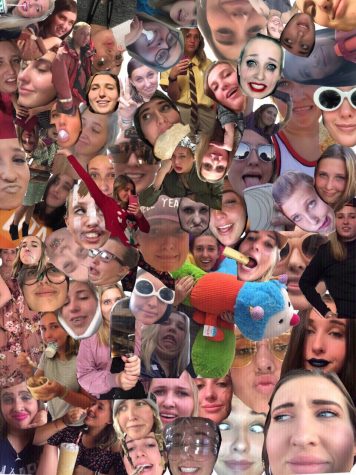 Raegan Edelman, Comedy Column Editor