Farmington Students Share Their Opinions On Fall
The fall is a favorite season of many students at Farmington High. Whether it's due to the changing weather or the extra curricular activities, many teens are increasingly happier and appreciative during the season. 
"In the fall I play soccer," sophomore, Ashley Hintze said, expressing her appreciation for the sport and the cool weather that accompanies the season.
 "I love that the air is cold, but not so cold that I can't enjoy myself when I am outside," Hintze said.
This is a common agreement amongst students. 
"I like the weather. It's my favorite thing about fall. I also love the crunchy leaves and colors," Sophomore, McKenzie Hintze, said.
As the leaves fall and the season changes, the colors get increasingly more beautiful. The vibrant hues and colors in the mountains are inspiring students to spend more time outside. 
"I love the colors. They're very relieving, even though the air is getting colder it seems like they warm it back up," an anonymous junior student said.
"I could spend all day in the mountains, just looking at the colors," he said.
However, not all students share this opinion. Many believe that the cold and inconsistent weather overpowers the benefits of the season.
"It snows in the fall, and the snow is cold. That isn't okay because I only like snow around Christmastime. It makes me dislike the fall entirely," Sophomore, Emily Spicknall, said.
Other students dislike it because it brings their favorite season to a close-the summer time.
"I have nothing against fall, I just don't particularly like it because it's symbolic of the end of summer. In the summer I worry less and I have a better time, so I feel like the fall brings all that negativity back," junior, Abby, said.
Although opinions may differ on the weather, there is no denying that the season itself is full of extra activities and color that can lighten a students day. 
About the Writer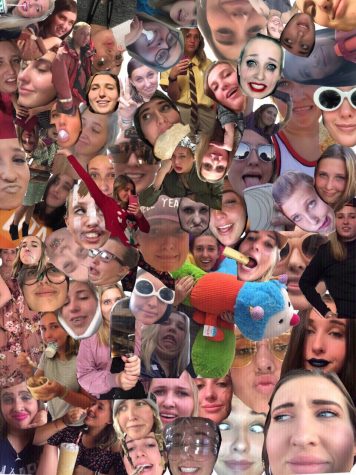 Raegan Edelman, Comedy Column Editor