Students Enroll In Online Classes
As the next semester approaches, many students are trying to decide what classes to fill their schedule with. One common decision that a student makes is to enroll in online classes through Utah Students Connect. This can open up room for more electives, get students ahead, and speed up the process of graduation. However, it can also be an inefficient way for students to learn.
While online classes are a great way to create more room in a student's schedule, counselors don't recommend them for students who have the time and energy to take classes inside FHS.
"It's always best to be in school, with a teacher and with instruction. Some kids work well with online or they need it because of their busy schedules here, so it's a good option, but I always think the learning that you get from classes in school will be better than online," Farmington High Counselor, Mrs. Jolley, said.
Face to face classes will provide students with a more stable learning environment, as well as less opportunity for procrastination. Attending school drives students to get their work done on time rather than waiting for the last minute. In many cases, students see better grades when the deadlines are more important.
"I don't like online classes because there aren't due dates and being the procrastinator that I am, I tend to wait until the term ends to get everything done. It's also hard to not have a teacher that you can talk to in person and hard to not be in a classroom with other students," Senior, Emma Olson, said.
While oftentimes online classes clash with students' learning styles, they can be a great opportunity for students to get ahead and fit more classes into their schedule.
"I'm currently taking a 'volcanoes and earthquakes' class online. I decided to take online classes so that I could get more credits done, because my goal is to get my associates degree while in high school," Sophomore student, Emily Spicknall, said.
If you are interested in signing up for online classes, be sure to be aware of your learning style. One good way to see success is to set deadlines for yourself, and to evenly space out the work so that it is not all last minute and rushed. Talk to a counselor in the counseling center and discuss what options are best for you.
About the Writer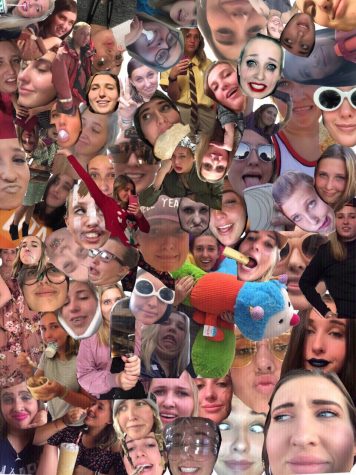 Raegan Edelman, Comedy Column Editor