Jake Anderson Wrestling Spotlight
Farmington High Schools wrestling team went to State on Wednesday, February 12 and Thursday, February 13. The team had 5 different state placers. Sam May took 4th, Parker Frasure took 2nd, Austin Gillette took 3rd, Jacob Waddoups took 6th, and Jake Anderson became Farmington High School's first wrestling state champion. 
Jake Anderson is in his senior year of high school and has been wrestling for about 6 years now.
 "The help I had was mostly [from] coaches, my parents, my brothers and my teammates throughout the years," Wrestling state champ, Jake Anderson, said. 
He has gone through lots of training and his hard work has paid off. Not only was Jake Farmington's first state champion, but it was also his first personal win at state. When Jake was asked how it felt to win state, he described his experience. 
 "It didn't feel real. I don't know how to explain it, it was crazy," Anderson said.
With all of Jake's wrestling success and especially this big win for him, many people were wondering if he was planning to wrestle through college and, if so, what scholarship opportunities he had received. 
"I have had two schools so far; University of Providence, a small school in Montana, and Southern Virginia." Wrestling state champ, Jake Anderson, said. 
Jake also said that he is still waiting to hear from other schools that he could potentially get scholarships from, though he has a couple more things to do before then. He has now left a legacy behind at Farmington. He will be remembered as being the high school's first wrestling state champ. Be sure to wish good luck to Jake and his future career of wrestling, as well as a congratulations to all the wrestlers who placed in state. What a great way to end the second wrestling season here at Farmington High School!
About the Writer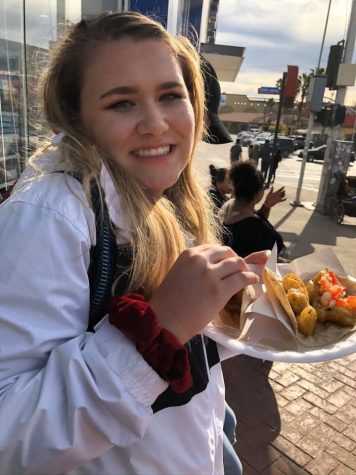 Kamille Smith, Reporter
Hello I am Kamille Smith I like to wrestle and eat food:)