Upcoming Fall Fashion Trends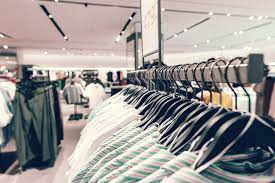 Lille Udy, Arts and Entertainment Reporter
October 20, 2021
We are transitioning into fall fashion. This means warm sweaters and scarves. Fashion trends fluctuate and change daily. One day things are in and the next they are out. 
"Current fashion trends are often cyclical, taking cues from decades past and reworking them to fit within modern tastes…" The Brief History of Fashion Trends Writer, Marissa Brassfield said.
What is predicted to be in style this fall? I have come up with not only a list of clothing items predicted to be seen around the streets this upcoming season, but ways to stay updated with the latest trends.
First, we must determine how to tell what is coming in style. There are five key hot spots where the majority of our trends stem from. Celebrities, fashion bloggers, the runway, street style, and through any of the 4 major fashion capitals in the world, (NYC, Paris, Milan, and London). We see all these trends through social media. Social media is the biggest platform that spreads trends throughout the world. Whether you see a Tik Tok showing popular stores to shop at, or see a post from Kendall Jenner on Instagram, these are all expressing fashion through social media.  
Let's talk more about the Four Fashion Hot Spots: Celebrities, fashion bloggers, the runway, street style, and through the 4 major fashion capitals in the world.  
Celebrities are known for having a huge fan base. A lot of people look up to them and want to be like them.
"My favorite fashion trend is flannels because they are warm and comfy, and I saw Hugh Jackman and Wolverine wear them," senior, Darrin Bracken said.
Everyone is constantly watching and following celebrities every move. It makes sense that they'd influence fashion, right? There are some main celebrities known for their fashion and people look at them when they need some inspiration to revamp their style. Some celebrities are Zendaya, Bella Hadid, Emma Chamberlain, Marla Catherine, and Rihanna.  
Next let's talk about fashion bloggers. Fashion bloggers are specialized in fashion specifically and always post the newest trends. While people just copy celebrities because they are well known, people look to fashion bloggers for direct inspiration and to get a head start on trends. Their ideas can trickle down to runway fashion and inspire designers all around.  
The runway… The runway showcases brand new ideas from designers and styles never seen before. Some show their ideas in the hope that they'll become mass-produced and some show one-of-a-kind pieces that look unreal and over the top. People see both pieces and tend to create outfits that are inspired by the look.  
Did you know? During New York Fashion Week Spring 2014, Diane von Furstenberg (DVF) sent many different crop top looks down the runway. This inspired fashion all around and led to crop tops becoming a huge trend we still incorporate into styles today. 
Last Hot Spot is Streetstyle. Have you ever seen photos of people on the street or around your school with put together outfits you love? This is streetstyle. Everyday outfits that you can wear on the streets to do everyday things. 
"The trend I like is patterned pants because it's not boring blue jeans and it's something different…I found this trend through social media photos of people on the street," junior, Samantha Drakos said. 
 "My favorite fashion trend has been sweater vests. They go with anything, and you can wear them with layers or just by themselves. I found this trend mainly through people on the street and through other people like friends," junior, Lily Brough said.
They don't realize it, but they are impacting people as they walk by. If people see these looks, they believe that they can easily recreate them and pull them off. 
 "My favorite trend is five panel hats and I saw this trend through friends." This shows that even everyday people like friends influence how you dress," senior, Kennedi Johnson said.
Based on looking at these hotspots, I have concluded a few items that are predicted to be popular this fall. The first is sequins. A little touch of sparkle will make the perfect statement piece to your wardrobe. Designers have also been adding a lot of tailored pieces to their runway looks. They are incorporating button downs under every layer possible. This ties to the suit coat. These are also going to become super popular and have already started. This includes leather blazers. Another is puffer coats. Puffer coats in every color are perfect for this fall. These are just some of the trends predicted to come into style this fall. You can look at the hotspots you've read about to help predict and prepare for what's in store for this season.