Utah Jazz Season Off to a Good Start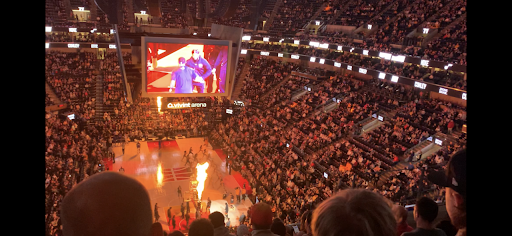 The first quarter of the NBA season is over, and the Utah Jazz have been an exciting team to watch. Even though the Jazz have had some frustrating losses, they have won 17 of their 24 games and are currently sitting third in the Western Conference. For some Jazz fans, seeing their team sitting third in the Conference might be a disappointment, especially after finishing last season in first. But when you factor in the early season injury of Rudy Gay, and the bad three-point shooting to start the season, 17 out of 24 is a good start.
The Utah Jazz have some of the league's most entertaining players, starting with Donovan Mitchell. Donovan Mitchell has been lighting it up lately, leading the Jazz through a five game winning streak. In the last four games Mitchell has scored 36, 35, 34, and 30. Next, we have Joe Ingles, the GOAT himself. Joe Ingles is loved by all Jazz fans for his trash talking and three splashing. Another beloved Jazz player is Bojan Bogdonavic, a great offensive threat for the team.
Now, we couldn't talk about the Jazz without mentioning the stifle tower, Rudy Gobert. Gobert has been the anchor of the Jazz defense for years, winning defensive player of the year three times. He is also Mr. Feller's favorite player.
"My favorite player would be the Flamethrower, Jordan Clarkson," senior, Scott Taylor, said.
"My favorite player is Royce O'Neal. I'm actually wearing his jersey right now," senior, Drew Stevens, said.
There are many Jazz fans at Farmington High, and just like Drew, students love to support the team by wearing their favorite player's jersey. Students hope to see the Jazz go far in the playoffs this year, after letdowns in the postseason the last two years. But with the additions of Gay and Paschall, and the continuing rise of Donovan Mitchell, the Jazz are poised to make a run at the title.