How to Help Out This Christmas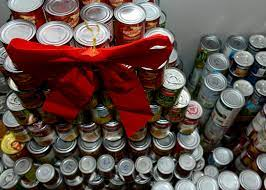 The winter season can be a tough time for underprivileged families and the homeless, especially during Christmas time. Charities and other programs across Utah need as much help as they can get to make this time of year a little easier for those in need. Here are 4 things you can do locally to help out this Christmas!
Toys for Tots is an organization run by the United States Marine Corps reserves. Its goal is to collect toys around Christmas time and distribute them to less fortunate children. They have distributed 566 million toys overall. Typically they have sponsors whose locations serve as drop-off locations for toys. In Utah, you can drop off new and unwrapped toys to any Papa Murphy's location to contribute to their cause. 
Burlington has been doing coat donations since 2006 and has been able to supply 2.4 million nationwide. The nearest store is in Ogden, and if you bring any new or gently used coats to donate, you can get 10% off of your purchase!
1 in 9 kids in Utah don't know where their next meal will come from. The Utah Food Bank strives to fight hunger and provide as many meals as possible to families across the state. The easiest way is to drop off non-perishable food items to the local Harmons. If you cannot provide food, they do accept cash donations. 
Lastly, Bags to Beds is a Salt Lake City based organization which focuses on making plastic sleeping mats for homeless people in Utah. They take plastic grocery bags and convert them into plarn (plastic yarn), which can then be knit or crocheted into these mats. You can donate bags, plarn or even make your own mats to donate. 
If you don't have the funds to do any of these this year, a great option is to donate your time. Most of these organizations take volunteers and are very eager for your help. Shelters are always understaffed and could use a hand this Christmas.