After School Plans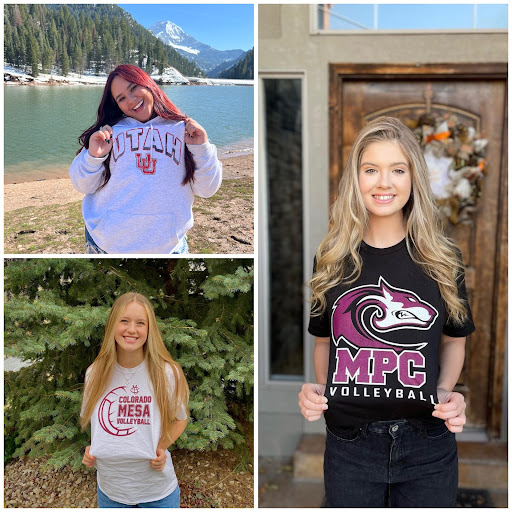 As the years go on, going to college is becoming less and less conventional and some seniors have different plans.
Most people plan to go to college right after high school but others have different ideas of what they want their lives to look like after graduation. I surveyed 20 seniors at Farmington High to see what their plans are for the next chapter of their lives. 
65% of the students said they are going to college. Attending college can be a very good idea straight out of college. "I am going to play college volleyball at Monterey Peninsula College. I am super excited to be able to play volleyball at a higher level and live in such an amazing place" Senior, Lydia Schwemmer, said.
Lydia also talks about how sometimes she wishes she would stay in Utah and go to the U with her friends so she would be able to be closer to family but either way college is the only option for her.
Some pros of going to college straight out of high school are higher earning potentinal, more learning opportunities, job satisfaction and so much more. You also gain a sense of independence. 
25% of students said they were going on an LDS mission. "I'm going on a LDS mission to North Dakota. I'm super excited and I wouldn't want to do anything else. But when I get home I plan on attending Brigham Young University. " Senior, Keaton Lambert, said. 
10% of the students said they were unsure of what post high school will look like for them.
Although college isn't as much of a standard anymore, most people are still choosing that pathway. Whatever you choose to do you will be able to exceed in life.