Canceled End Of Year Testing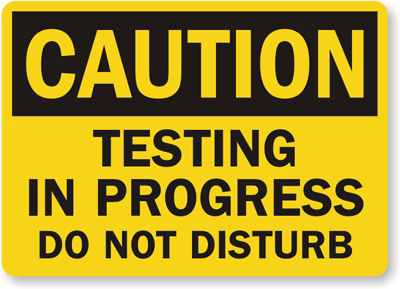 It's the end of the year, and normally we would all have end-of-year testing for the next couple of weeks before school got out. But with schools shut down, it would be insanely hard to do that level of testing for all the students. So, it got cancelled. There are no SAGE tests or anything like it.
"I'm glad they were cancelled because they took up a lot of my time and they don't impact my grade" Farmington sophomore, Aaliyah, Yates said.
I'm sure this is how most of the students feel, but what about the teachers?
"If I were a student and found out it was cancelled I would be overjoyed. Now as a teacher, since I don't do end of year testing I don't have any experience to back up my thoughts but I think it can have pros and cons. Pros of teachers not having to grade them and students not stressing. But the Cons of it are colleges not having as accurate idea of where students might be at (mostly for seniors) and not being prepared for other testing that will come in the future" Social studies teacher, Mrs. Farrell, said.
Okay, so maybe it isn't fabulous that testing won't take place, but it still is a relief to not have to deal with all that stress and anxiety.