The "Nike X Megan" Collaboration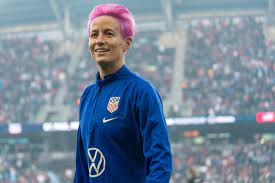 The "Nike X Megan" collaboration takes place between Nike and Megan Rapinoe, an accomplished professional Women's soccer player. Her accomplishments range from being the starting left wing for the United States International Team, the captain of the Women's National Team, captain of the gold-medal-winning Women's World Cup team, she was awarded the world cup, awarded "Golden Boot" for being the highest goal scorer in that World Cup alongside the award of "Golden Ball" for being the best player on the pitch. Soccer is obviously at the center of her life, but on the side she is also a big influencer and is well known for how she dresses and her sneaker collection.
"Clothes and sneakers help define you as a person and can determine stuff like who you hang out with or who you are as a person, so clothes are very important to many people," senior, Isaac Teeples, said.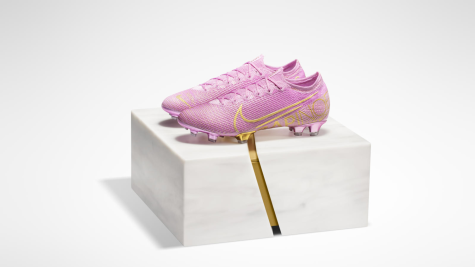 Nike has been a big-time supporter and sponsor of the United States National Teams, both men's and women's, since 1995 so it is only natural that Nike had their eye on Megan Rapinoe. Recently, Megan released her own soccer cleat partnering with Nike. The soccer cleat came in a pink and gold colorway representing her pink hair and her accomplishments for the gold. Her most recent collection is not soccer or sports at all, instead it is more of a lifestyle collection. The collection has already been released consisting mostly of fall wear and rain gear. Nike already announced that there would be a second collection releasing sometime in 2022.
"Your own personal style is a way of showing who you are in another way other than just how you act," senior, Mercedes Whitey, said.
Seeing an athlete like Megan get her own lifestyle line of clothing is a big step for a corporation like Nike and for athletes. Expect many more collaborations like this one in the near future.