J Cole basketball debut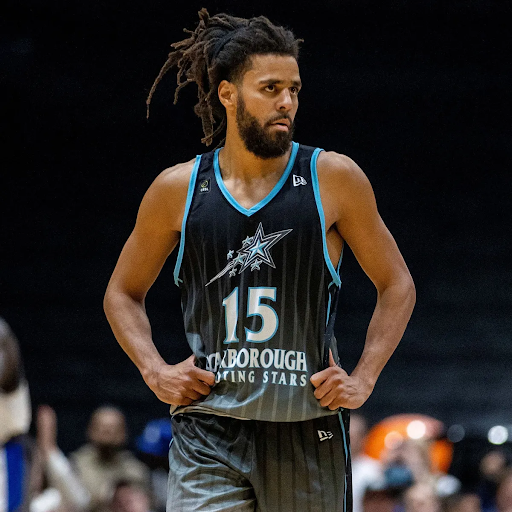 J Cole, one of the most influential rappers and producers, made headlines when he announced his professional basketball debut in the Africa League in 2021. This was a big surprise to many as J Cole is known for his music career. J Cole has always been a basketball enthusiast and has shared his love for the sport through his music 
Cole's passion for basketball has been shown throughout his career. Cole's lyrics reference tech sport and his love for it. He played basketball during his high school years and even earned a scholarship to play at St. John's university. However he decided to work on his music career. Despite Cole's decision to continue his music career he still tried to play basketball whenever he could. J Cole has been seen training with NBA players in his free time. Cole played in the celebrity all star game in 2012 and his team won 86-54. " I think that J Cole is going to retire from his basketball career, he is getting too old to compete in the league'', Senior at Farmington  high school Tanner Covington. 
J Cole has been training non stop to prepare himself for his debut. He was training with NBA players Joe Johnson and Larry Sanders to improve his skills. He also worked hard in the gym to improve his strength and conditioning to ensure he was physically ready for the league. All his hard work paid off and made the Patriots roster for the season. Cole's first game was May 16, 2021 in a game against the Nigeria River Hoopers. Cole played the first 17 minutes. He had three points, three rebounds, and had two assists. This showed his talent on the court and that he could play at a higher level with professional players. Cole is talented in the studio and on the court, he showed that he could keep up with the pros. " I think that it's really cool that Cole tried out basketball and he pursed his dreams of playing basketball." senior at Farmington High School Crew Frost.
J Cole has completed his contract with the Patriots and is out of the league for now. Cole's hard work paid off and showed that he was a talented player and could compete at a higher level.