Student Section Carries Football Team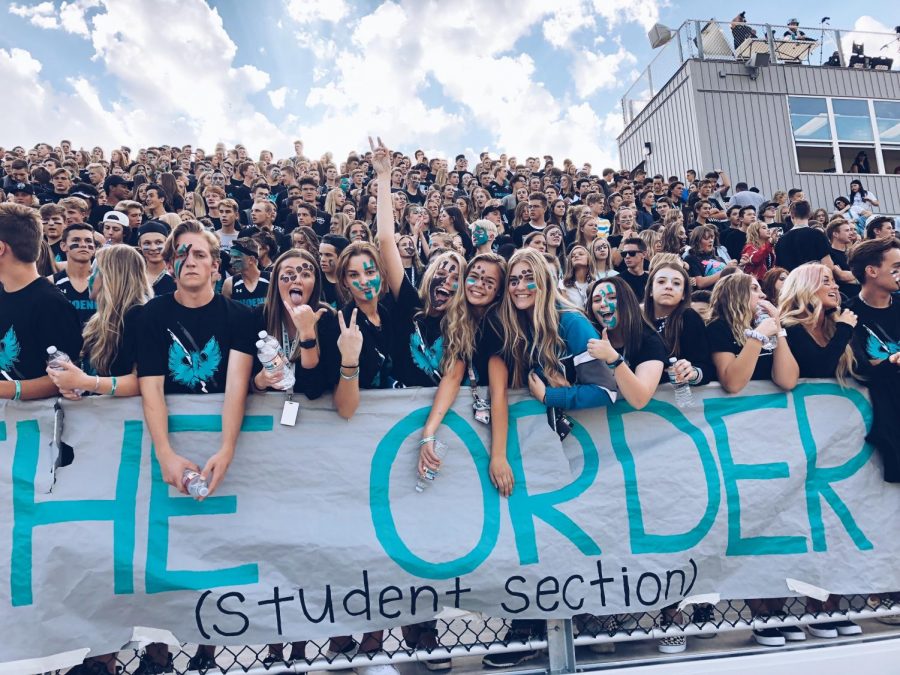 Football season at Farmington High School has been long awaited by all in the community. Many students have said that their favorite part of the school year is football season, and the level of excitement that the student body and surrounding community holds finally can be released and channeled into cheering on the team. It has been told numerous times that this football field is top of the line, cost millions of dollars, and that the games would be unlike any others anyone has been to before this year but no one knew the weight of that statement until now.
Arriving at the field, immediately the unmistakable outline of a Phoenix is apparent, instantly creating a feeling of excitement for the night and experience about to take place.
"I love going to our football games because it makes me feel like a part of a team,"FHS sophomore Abria Ainsworth said.
Once on the bleachers, s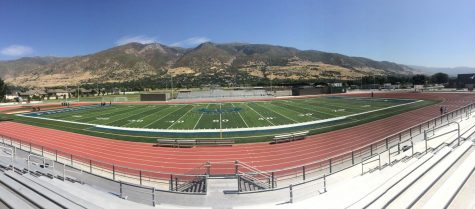 tudents will find themselves getting to The Order where all the students will begin to gather to enjoy the game. In the student section, there are a lot of opportunities to meet new people and make friends.
"I actually met one of my best friends at a football game after falling down the stairs during the craziness of the game, that's been a fun memory for me to look back on," FHS junior, Alissa Keith said.
At the games, the excitement of the night becomes contagious and spreads through the crowd like the fire of a phoenix.
"My favorite part of football games is just getting the crowd hyped up, it makes the game way more fun…my favorite memory of a football game was this year at our game against Viewmont when we got a really good touchdown and everyone ran onto the field celebrating because we were so excited," well known senior Football enthusiast Brenton Anderson said.   
Throughout the game the energy rarely fades away, and everyone there finds it incredibly exciting to watch every play of the game, cheer on their team, and squash any competitive statements from other peers regardless of how the game will end. It is at times like these games that students realize that it's surprisingly easy to enjoy yourself and make memories that will be cherished for the rest of their lives.  
About the Writer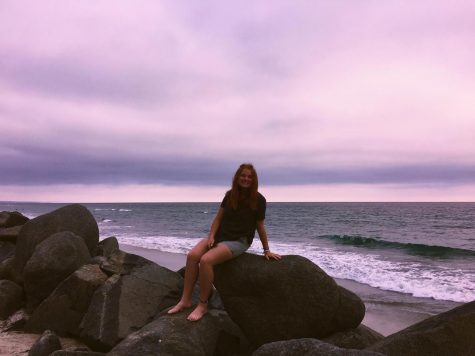 Sariah Rodriguez de Almeida, Student Life Editor


Hey Phoenix! I'm Sariah and I'll be your student life and social media editor this year! I'm a huge fan of school spirit (trust me if you see me at...