Raising Cane's Underrated?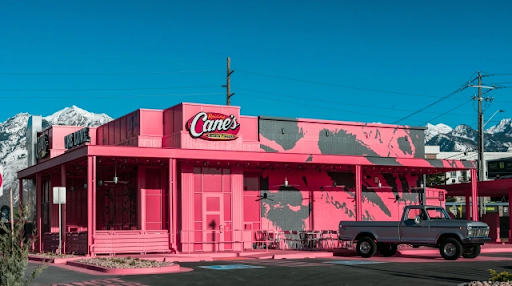 Millions of people across the United states love Raising Canes and its chicken fingers. There are many things to like about raising canes including their canes sauce.
Justin D from stansbury park in utah had this to say about raising canes on yelp "I am not a fan of these guys. I came to try them Out and did not care for their chicken. The chicken is super bland and super expensive." I disagree with Justin because their chicken is very juicy and crunchy and I would say much better than Chick-fil-a or Popeyes.
I do not agree with Justin because I believe their chicken is some of the best I've ever had and it's very consistent every time I go. It's very high quality and worth the drive every time.
I also don't agree with Justin because I believe that the chicken is well worth the money, because of its high quality and because all of their orders come in a combo meal making all of the food at Raising Cane's worth it since you get a pretty large size meal. 
Raising canes is also known for their very good fries and this is Justin's opinion on those… " They serve them with crinkle cut fries. Crinkle cut fries are the fries that will be served in hell for all eternity. Their crinkle cut fries are much thinner so they have the crinkle but they also have the crunch. They are much better than the poison destined to be served in hades forever. However they are still crinkle cut fries so even if they are the best poison ever made they are still corrupting your soul one soggy sad crinkle at a time."
In my opinion Justin is wrong on this one. I believe their fries you could eat for days and be happy. They are so good and they put a lot in your combo meal along with your tenders or chicken sandwich.
"Raising Cane's is amazing because of the : sauce, friendly workers, Texas toast, lemonade, and they have very short wait times!" Aspen Peterson Junior Farmington High