2022 Met Gala Looks
Lille Udy, Arts and Entertainment Reporter
May 12, 2022
This past week was a big week for the fashion industry. It was the 2022 Met Gala. This particular event is a way for fashion designers to design something super unique and have celebrities wear them. Some outfits are super good while others are extremely bad. I have decided on some of the best looks for this year's Met.
First, we need to talk about what the theme for this year was: Gilded Glamour. This is pulling inspiration from the Gilded Age, which was such an important period for fashion. The outfits of this age were extra and very big. The upper class wore jeweled gowns, silk, velvet, and satin.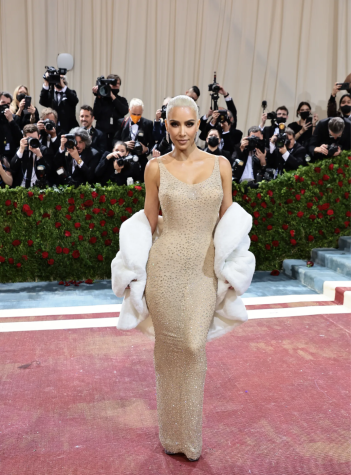 "My favorite Met Gala look this year was Kim Kardashian and Pete Davidson. I loved her dress and he complimented her," senior, Abby Crowther, said.
One of the best looks is obviously and unanimously Kim Kardashian's look. She was able to follow the theme by wearing Marilyn Monroe's famous "Happy Birthday, Mr. President" dress.  She wore the exact dress, but then switched to a replica for dinner. I loved how she was able to symbolize America in this look because of how impactful Marilyn Monroe was for the film industry in America.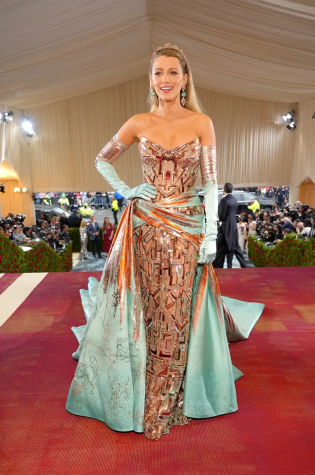 "I loved Blake Lively's dress. Her whole appearance was so elegant, and she has such a good vibe to her," senior, Kirah Perrish, said.
Another jaw dropping outfit was hands down Blake Lively. She arrived in a copper-colored Versace dress that later turned into a teal green color. This was such a unique representation of the oxidation of the Statue of Liberty. She also wore a tiara like the Statue of Liberty. Not only did her dress show such a cool story, but she looked stunning in it.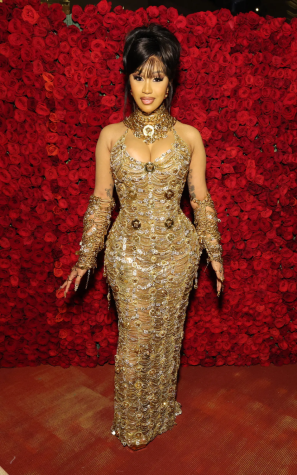 One of my personal favorites was Cardi B's dress. She took the shiny and gold part of the gilded age very seriously. She wore a gilded, gold Versace dress. I like how she kind of symbolizes the rich and upper class "wealth and money" in some sense. She is the money. I think that it is such a beautiful dress and super unique.
There were so many other amazing looks at the Met this year, but Kim Kardashian, Blake Lively, and Cardi B stood out to me. They were on theme and super chic. It'll be interesting to see what everyone has in store for next year and maybe more people will receive an invitation to this event.