2022 Fifa World Cup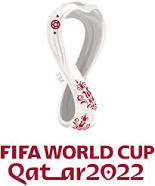 The draw for the 2022 Fifa World Cup is about to happen in Qatar and there are some interesting draws for some teams. Brazil and France have had two World CUp champions in the past 30 years with Croatia being the runner up for the last World Cup. After France coming off of a win in the 2018 Russia World Cup lets see how they do in this World Cup with new players and new contestants coming to the field. All of this is starting on November 21st and will be ending on December 18.
"I think there are going to be a lot of upsets and the team that will win will be unexpected," sophomore, Carson Terry, said.

"I think that the World Cup is great tournament and a great idea to try and bring the world together as well, " junior, Boston Petersen, said.
Group A is Qatar, Ecuador, Senegal, The Netherlands
Group B is England, Iran, USA, Ukraine/ Scotland or Wales
Group C is Argentina, Saudi Arabia, Mexico, Poland
Group D is France , Australia/ UAE or Peru, Denmark, Tunisia
Group E is Spain, New Zealand or Costa Rica, Germany, Japan 
Group F is Belgium, Canada, Morocco, Croatia 
Group G is Brazil, Serbia, Switzerland, Cameroon
Group H is Portugal, Ghana, Uruguay, South Korea
These are the draws for the 2022 World Cup and it is going to be very interesting. Unfortunately, for some this will be the last World Cup for many different players from different countries like: Lionel Messi from Argentina, Cristiano Ronaldo from Portugal, Robert Lewandowski from Poland, Luiz Suarez from Uruguay, Angel Di Maria from Argentina, Luka Modric from Croatia, Eden Hazard from Belgium, and Manuel Neuer form Germany.
These players have all been recognized in their careers but there is always an end to greatness. Unfortunately, it is about to happen for some of the best players of the century. Let us hope a lot of them have the best last World Cup they can have before they have to go into retirement, but let us cheer them on before they go out.