Will Levis, Surprised?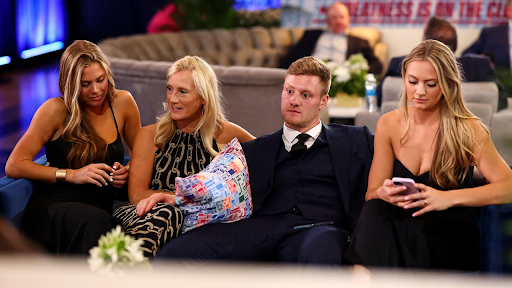 Will Levis, the former quarterback for the Kentucky Wildcats, was not selected in the first round of the 2023 NFL Draft. Many fans and analysts were surprised by this, as Levis had a standout season in 2022 and showed tremendous potential as a quarterback. 
Levis began his college career at Penn State, where he served as the backup quarterback for two seasons before transferring to Kentucky. In his first season with the Wildcats, Levis showed flashes of brilliance, throwing for 1,926 yards and 12 touchdowns while rushing for an additional 391 yards and three touchdowns. However, it was his performance in the 2022 season that really caught the attention of NFL scouts. 
In 2022, Levis threw for 2,864 yards and 21 touchdowns, leading the Wildcats to an 8-4 record and a victory in the Citrus Bowl. He also showed off his athleticism, rushing for 525 yards and six touchdowns. Despite his impressive performance, Levis was not selected in the first round of the draft.
 "I don't think he was supposed to get taken in the first round because he played at Kentucky which isn't a very competitive school," senior, Boston Reinhold, said.
There are several reasons why Levis may not have been selected in the first round. First, there were several other quarterbacks in this year's draft class who were considered to be more NFL-ready than Levis. Players like Spencer Rattler, Malik Willis, and Sam Howell had been on NFL radars for years and were expected to be selected in the first round. 
"one of the most physically gifted quarterbacks in the draft, but there are warts in his game that might not be easily corrected," NFL analyst, Lance Zierlein, said.
Another factor that may have contributed to Levis' draft position is his style of play. Levis is known for his ability to run the ball and make plays with his legs, but some NFL teams may prefer quarterbacks who are more traditional pocket passers. Additionally, Levis has been criticized for his accuracy and decision-making at times, which could have also hurt his draft stock. 
Despite not being selected in the first round, Levis still has a bright future ahead of him. He will have the opportunity to compete for a roster spot on an NFL team, and he has shown that he has the potential to be a starting quarterback at the next level. Levis is a hard worker who is always looking to improve, and he has a strong work ethic that will serve him well in the NFL.