Jazz songs for the little things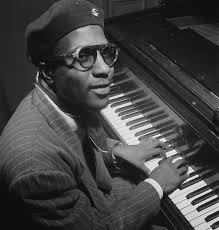 There are so many songs to express different feelings and scenarios. The new spring weather brings many different occasions to listen to the perfect songs. Here are my opinions on the perfect jazz songs to listen to for different occasions.
May is typically a month of blossom and spring showers. A perfect song to listen to while staring out a window to light rain would be "Isadora" composed by Christian Scott aTunde Adjuah. Isadora is 6:14 of pure emotion to cerebrate your lingering thoughts. The brilliant saxophone scales compliment the piano in a beautiful way. Both instruments have their own solos that conjure different thoughts and feelings which is wonderful to have while looking out to soft gray clouds and light rain.
"I love listening to Jazz but especially when it's raining, it just changes the mood." junior, Jasmine Malhi, said.
One song may work with light rain although it would bring the same thoughts and emotions during a dark gray thunderstorm during noon time. While opening the window for a fresh rain smell a perfect song to set the mood would be "Peace Piece" by Bill Evans. The song starts out slow although the build up matches the hard trickling of rain. The complexity during the end feels like lighting and thunder you see and hear.
Along with showers spring also brings finals and different exams. When you take a break to watch, a perfect song for it would be either "Rhythm-A-Ning" by Chick Corea, Miroslav Vitous, and Roy Haynes or "Skating in Central Park" by Bill Evans and Jim Hall. Rhythm-A-Ning is nice to listen to when you are in a high populated area. As an example I love listening to this when I sit in Beans n Brews in SLC. Because it is by a busy road so the rhythm matches the fast paced environment. The fast pace piano lead makes an awesome exaggeration to your surroundings. Skating in Central Park would be for a low population song with a slow paced environment. Because the song does not have a huge build up rather a calm melody to observe with.
"Jazz is perfect for any occasion, honestly it's one of my top genres. Everybody should listen to Jazz." junior, Amaya Kano, said.
No matter where you are, what you are doing, and things that are happening there is always a song to listen to that amplifies the environment to a friendly romanticization. Jazz is a perfect genre for anything, so don't be afraid to pop your earphones on and listen!