Students Discuss Their Hopes for 2021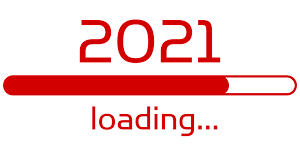 Lexi Day, Digital Media Editor
January 28, 2021
As we all know, 2020 was a unique and challenging year. It started out just fine, but things only got worse. First, there was the outbreak of the Covid-19 pandemic in the US. This started a shutdown of the economy that lasted for about six weeks. Then, Utah experienced a 5.7 magnitude earthquake. There were riots, murder hornets, and so much more. Now, we're in the same position we were in a year ago–at the beginning of the year with hopes it'll be good.
A common saying from last year was, "we just have to get through this year". This saying was obviously from optimists that believed 2021 would be an improvement from 2020. Though we have no way of knowing how things will turn out, many people believe that this year will be better than last.
"I think it'll be better! We all kind of have the same idea of what to do when we're thrown in unexpected situations. Honestly I think all of us are lowkey superheroes," Farmington junior, Maddie Nacey, said.
"I think 2021 has the potential to be better than 2020 if decision makers let it be," junior, Tyler Thompson, said.
With this kind of positive attitude, it'll be easier to get through the year, even if it isn't any better. But whether or not it gets better, all we can do is make the best of what we go through. Many students have hopes for the year and what it will bring.
"I seriously hope that they have spring sports in full force. I'm on the track team and I know how hard those kids work and having the season cancelled was crushing for many," Thompson said.
This year may be just as sucky as last year, but if we can all keep a positive mindset, it'll be easier to endure. 2020 was full of many new challenges, but we got through it. Going through those challenges made us stronger, and now we can endure anything.